About us
At TestDevLab, we provide high-quality ISO advisory services to help companies streamline business processes and achieve accredited certification.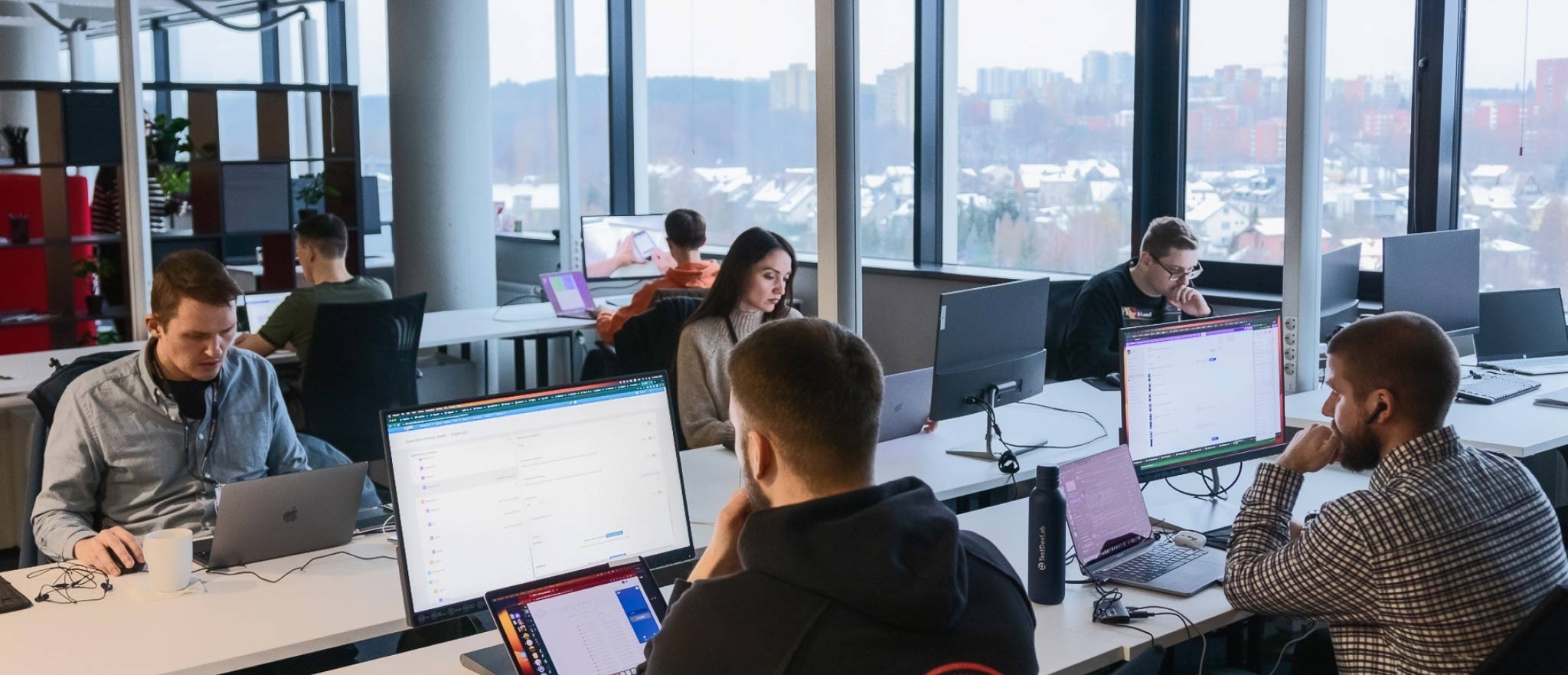 "A tiny blunder can bring down even the greatest of reputations."
Our expertise
A simpler way to ISO certification
Our ISO advisory services are specially designed to help companies of all sizes enhance business efficiency by improving business processes, risk management, and regulatory compliance.
With more than a decade of experience in providing ISO consulting, auditing, and training services, we understand what it takes to establish and implement effective business processes that comply with international standards.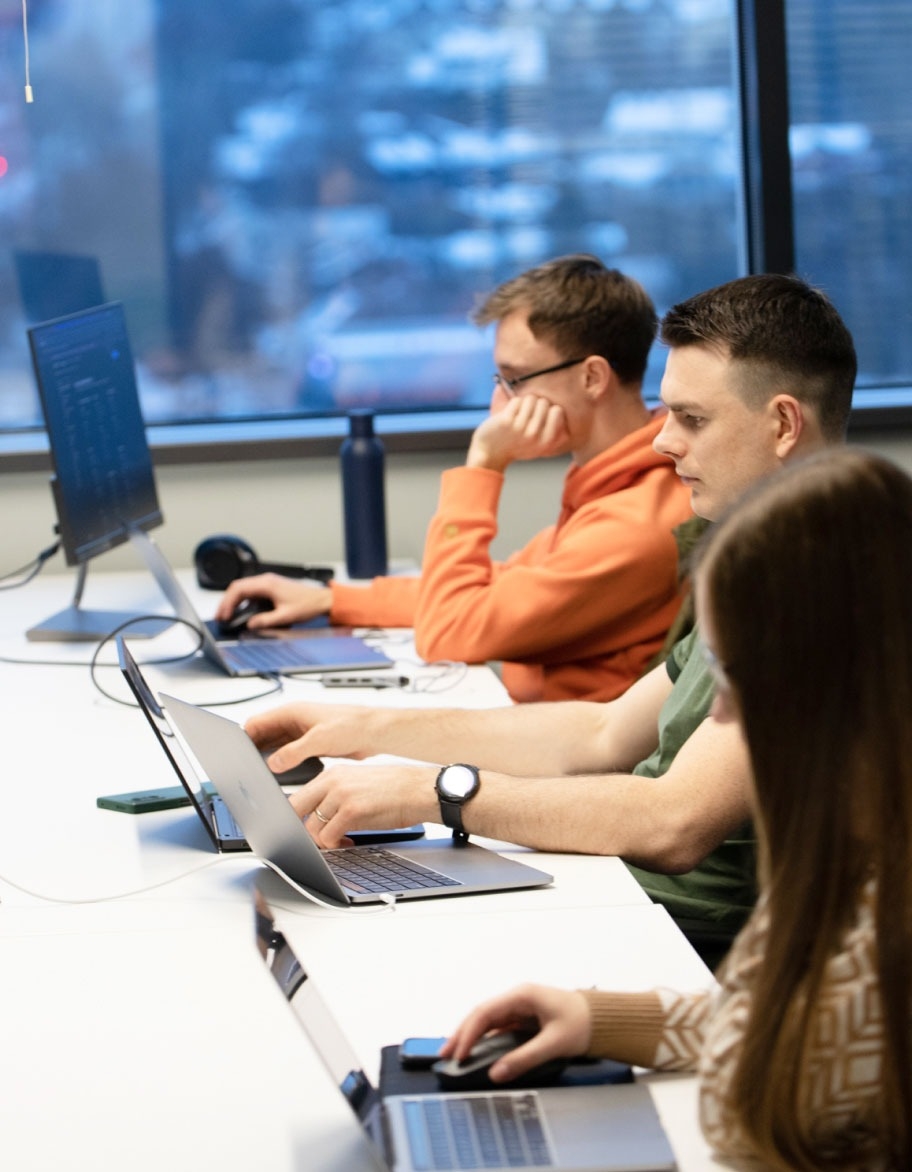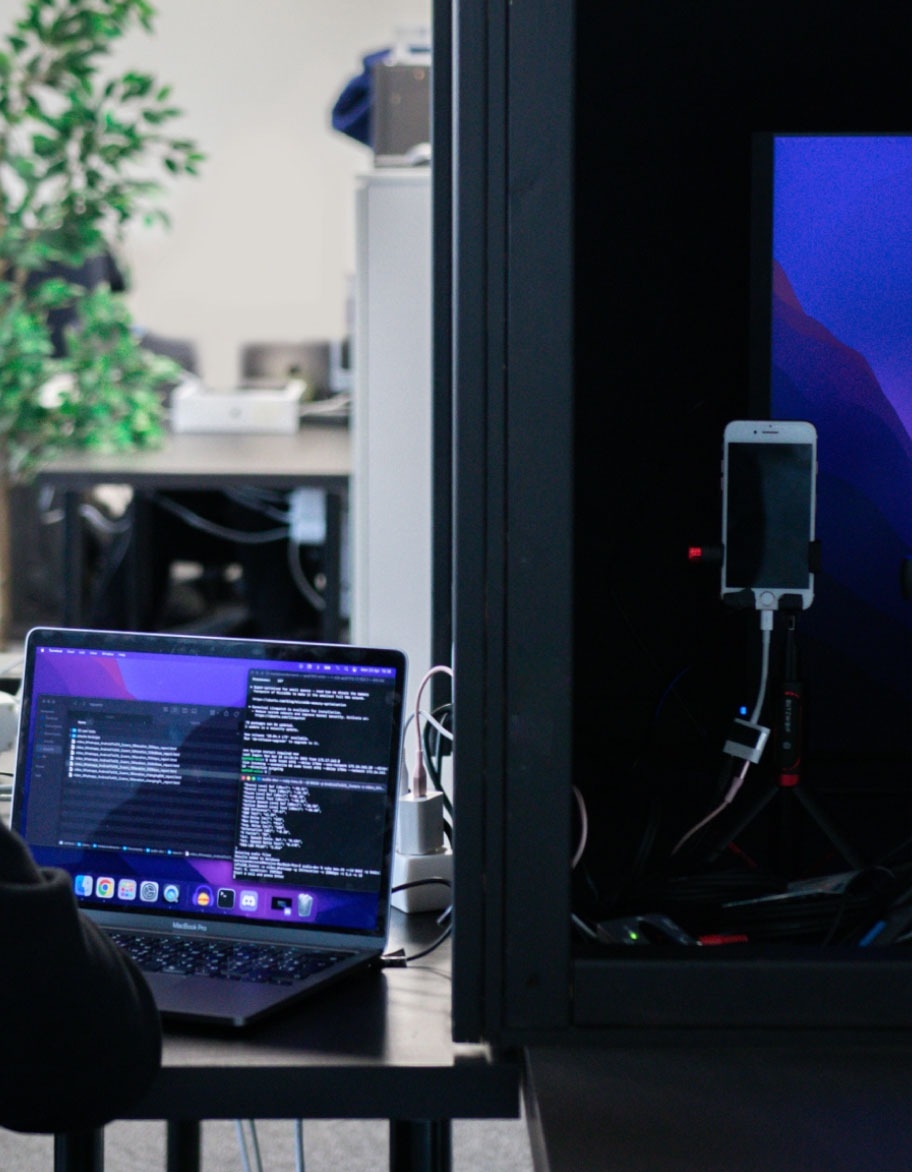 Who we are
Your trusted partner in SQA
We are a software quality assurance provider that supports companies across all industries in their efforts to create high-quality software and digital solutions that meet user expectations.
With over 10 years of experience working with startups and Fortune 500 companies, we offer a range of quality assurance services and custom software testing solutions that are tailored to the individual needs of our clients.
Our approach
Guided by all the right principles
Our work ethics shape the way we work. We are committed to delivering high-quality services on time, treating all our clients fairly and respectfully, and ensuring that all information we receive is handled professionally, with utmost care and confidentiality.
Unwavering support
Be sure that our experienced ISO advisors will always conduct themselves in a respectful manner and will always keep your company's best interests in mind.
Honest assessment
Get an honest assessment of your current practices and work with our ISO experts to devise a clear strategy moving forward. You can be sure that we'll tell it as it is—no sugarcoating.
Dedicated advisors
Achieve your goals faster and easier by working with ISO advisors who are as committed to your success as you are. Our ISO advisors will be with you from start to finish.
Reliable advice
Receive ongoing support to help you on your journey to ISO certification. Whether you need a consultation, an audit, or training, you can count on us to be there whenever you need our help.
Efficient practices
See an improvement in your business processes by working with ISO advisors who take their work very seriously and value your time above all else. We go the extra mile to get things done.
Professional approach
Work with ISO advisors who have expert knowledge of different ISO standards, strong communication skills, and years of experience providing ISO advisory services to companies across industries.
Comparison
In-house vs. outsourced advisors
When it comes to ISO certification, which is the better choice—in-house or outsourced ISO advisors? We have compared both options, weighing the pros and cons of each. Make a decision that is right for you.
A fresh and objective view
People tend to miss errors in their work. That's why it's always better to ask for an independent and professional opinion. It will give a better picture of the situation and processes happening within a company.
Continuity
Outsourced services promise continuity—in-house services do not. Finding a temporary replacement who can immediately take over an employee on leave can be difficult when doing things in-house. With outsourced services it is never an issue.
Guaranteed human resources
Obtaining an ISO certification can be a complex process. It often requires additional human resources with a specific skill set. Finding such experts, though, is not easy. Luckily, we have experts in our team who are ready to help right away.
Defined time frames
One of the essential steps to company growth is not falling behind schedule. In-house employees usually work at their own pace, while outsourcing service providers agree on deadlines that they have no interest in breaking.
Our advisory services team lead
The person keeping track
Our ISO advisory team is led by TestDevLab's CISO and ISO Advisory Business Lead, Viktors Trifanovs, who has over 20 years of experience working as an ISO advisor and lead auditor for well-known companies. His expertise will come as an outstanding benefit to any organization.