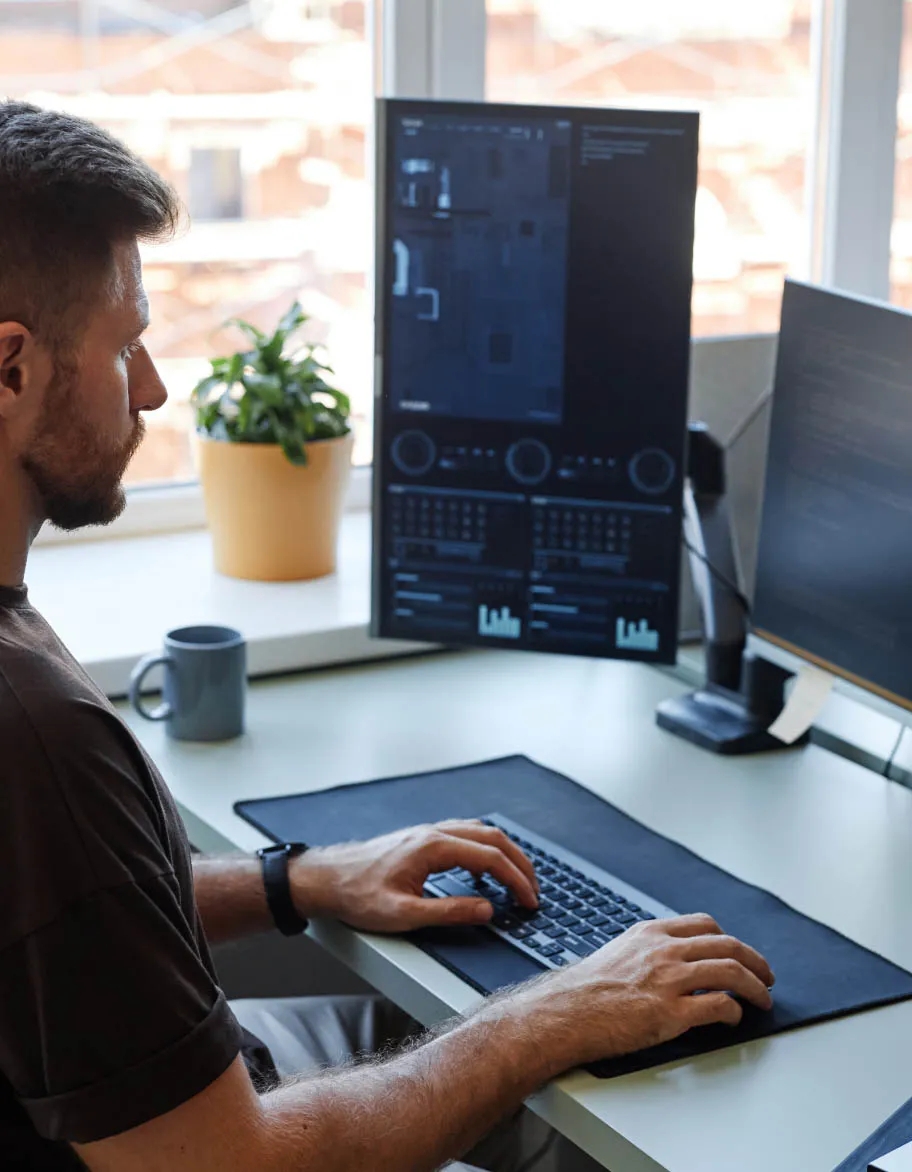 ISO/IEC/IEEE 90003
Software Engineering Quality Management System
The ISO/IEC/IEEE 90003 standard is important for companies in the software industry who want to establish, implement, and maintain a quality management system that is tailored to the specific needs of software development processes.
ISO/IEC/IEEE 90003 compliance
Improve software development practices
Meet all of the quality software engineering guidelines prescribed by the ISO/IEC/IEEE 90003 standard. Using our ISO consultancy, audits, and training services, you will be able to enhance your software engineering practices, improve process efficiency, and deliver reliable software solutions.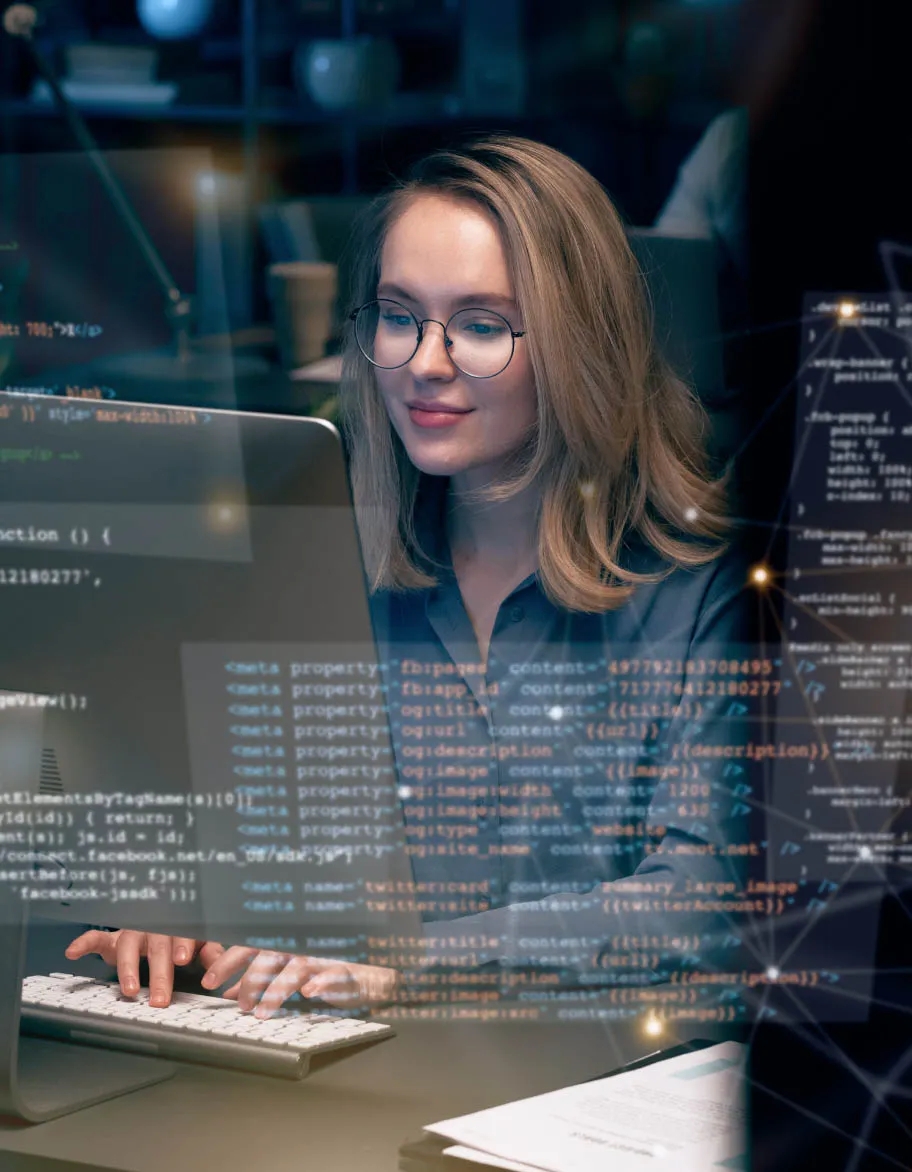 Why you may need it
Develop reliable and high-quality software solutions
Optimize your software development processes, gain a competitive edge and save resources in the long run. Leverage our ISO consultancy services and achieve ISO/IEC/IEEE 90003 certification.
Enhance software quality
ISO/IEC/IEEE 90003 certification helps you establish and maintain effective software engineering processes, ensuring the delivery of high-quality software solutions.
Improve development efficiency
By implementing ISO/IEC/IEEE 90003, you optimize your software engineering practices, streamlining development processes, reducing errors, and improving overall efficiency.
Save resources
An optimized software development process leads to increased efficiency, improved product quality, better resource management, and reduced expenses in the long run.
Stay ahead of the competition
ISO/IEC/IEEE 90003 certification sets you apart from competitors, showcasing your dedication to software engineering excellence and providing a competitive advantage.
We can help
Excel in software engineering
With a team of experienced ISO consultants, we offer a wide range of services to support you on each and every step towards ISO/IEC/IEEE 90003 certification.
We can perform an in-depth assessment of your software engineering processes, identifying areas for improvement and providing recommendations to align with ISO/IEC/IEEE 90003 requirements.
Our ISO experts can collaborate with your internal team to design and implement tailored software engineering processes and practices that adhere to ISO/IEC/IEEE 90003 guidelines.
We provide training programs and workshops to enhance the skills and knowledge of your software engineering teams, ensuring they have the expertise to implement and follow ISO/IEC/IEEE 90003 standards.
Our team assists you in preparing for the ISO/IEC/IEEE 90003 certification audit by conducting mock audits, identifying gaps, and ensuring readiness and compliance with the standard's requirements.
Even after certification, we offer ongoing support to help you continuously improve your software engineering practices, ensuring long-term compliance, efficiency, and cost reduction.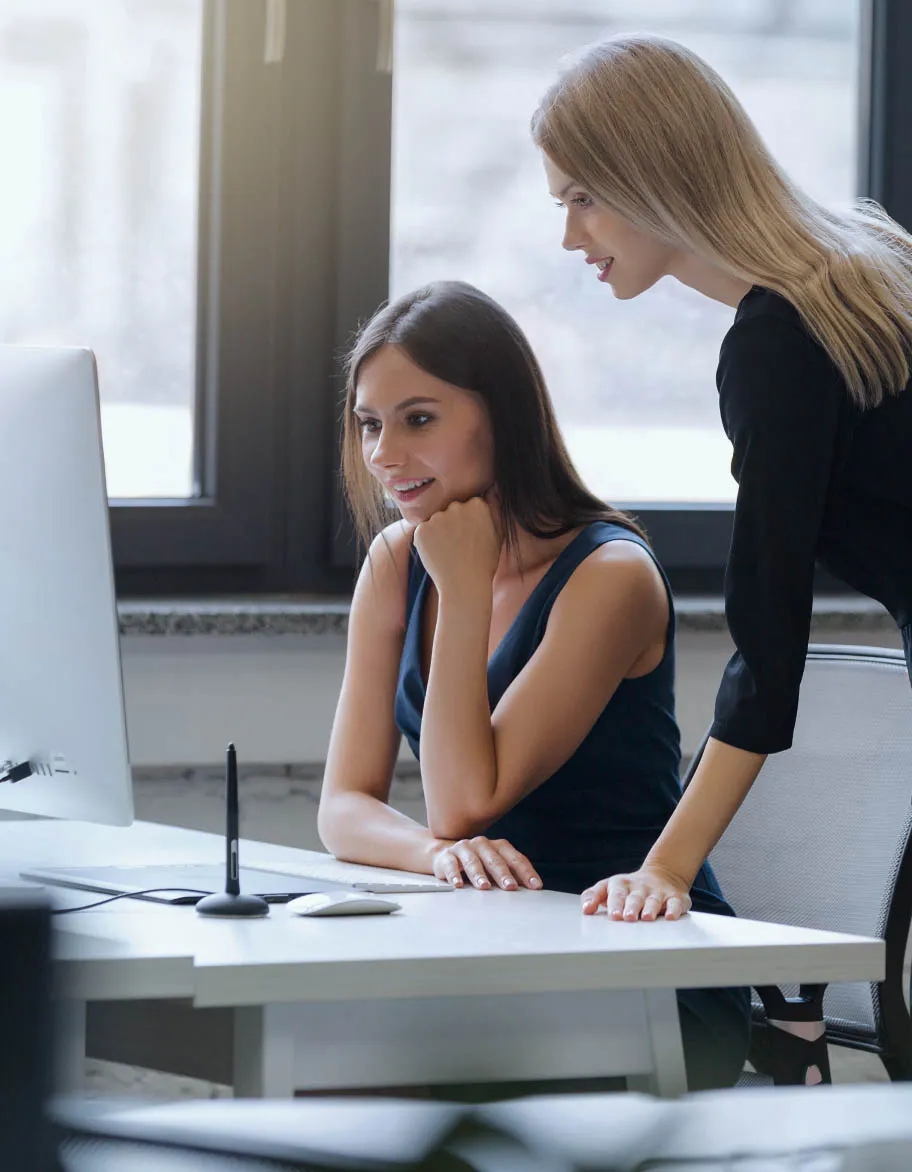 Workflow
A simple way to ISO/IEC/IEEE 90003 certification
Our workflow is tailored to your organization's specific needs, allowing you to streamline your software engineering processes effectively, achieve ISO/IEC/IEEE 90003 certification, and unlock new levels of excellence in your software development practices.
Initial meeting

We initiate the process with a constructive and in-depth discussion to understand your organization's software engineering goals, challenges, and specific requirements.

Signing mutual NDA

To ensure the confidentiality of your business and software information, we establish a mutual non-disclosure agreement (NDA), protecting your data throughout the certification process.

Defining requirements

Working closely together with your team, we describe the specific requirements and scope to help you acquire ISO/IEC/IEEE 90003 certification. Every project is unique, so we customize our approach to align with your organization's needs.

Signing contract

Once the requirements are defined, we proceed to a contract that outlines the scope of our engagement and the range of services we will provide to support your ISO/IEC/IEEE 90003 certification journey.

Introducing best practices

Our ISO/IEC/IEEE 90003 consultancy experts collaborate with your software engineering teams to implement effective processes, practices, and quality measures aligned with the standard, optimizing your software development lifecycle.

Ensuring ISO 90003 compliance

After making the necessary process improvements, we ensure your organization is fully prepared for the final ISO/IEC/IEEE 90003 certification audit, providing guidance and support to help you achieve certification.
Why choose us
Get unparalleled support
Although we don't provide accredited ISO certification ourselves, we are here to help you find the right standard, to support you through initial assessment, and to help you maximize the benefits ISO certification will bring.
Professional ISO advisors
Whether you're looking to get certified or simply improve your organization's management systems, our experienced team will take care of it.
Client-focused approach
Every client is different which is why we make sure we understand your goals, needs and priorities to help you find the right ISO standard.
Continuous success
We have worked with companies across various industries and have successfully guided and supported them through their ISO journey from start to finish.
In-depth knowledge
We offer everything you need to get ISO certified, including training, internal audits, and consultation services.
Easy to reach
Whether you need some guidance, have a question, or want to share a success story—we're always here for you and available for a chat.
Ongoing support
We'll be there to support you every step of the way—from finding the right ISO standard for your business to assessment and beyond.