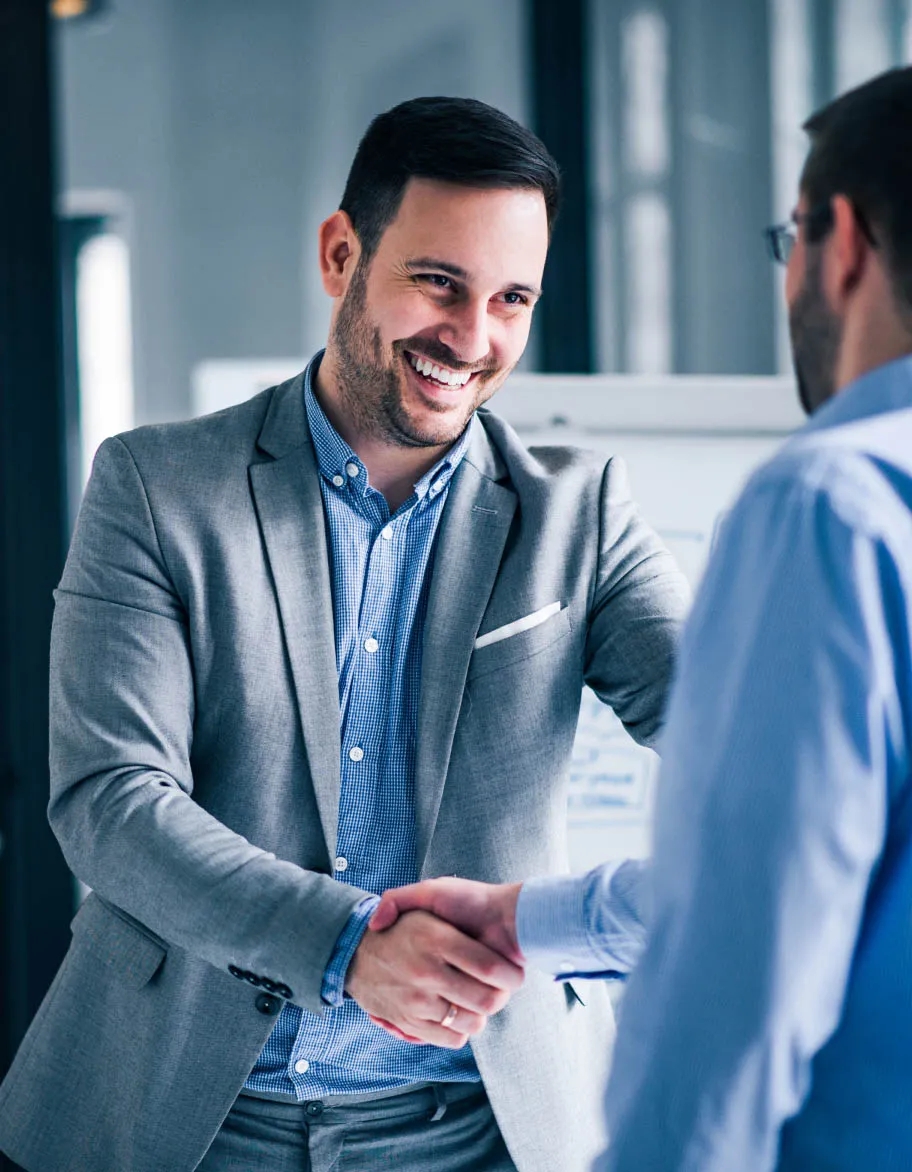 ISO 9001
Quality Management System
The ISO 9001 standard provides a framework for implementing a robust quality management system (QMS). It helps you to establish standardized processes, monitor performance, and take corrective actions to maintain and improve the quality of your products or services.
ISO 9001 compliance
Make quality a default setting
ISO 9001 certification is proof of your organization's commitment to quality excellence. It demonstrates that you have implemented effective quality management processes and practices to meet customer expectations, enhance operational performance, and drive continuous improvement.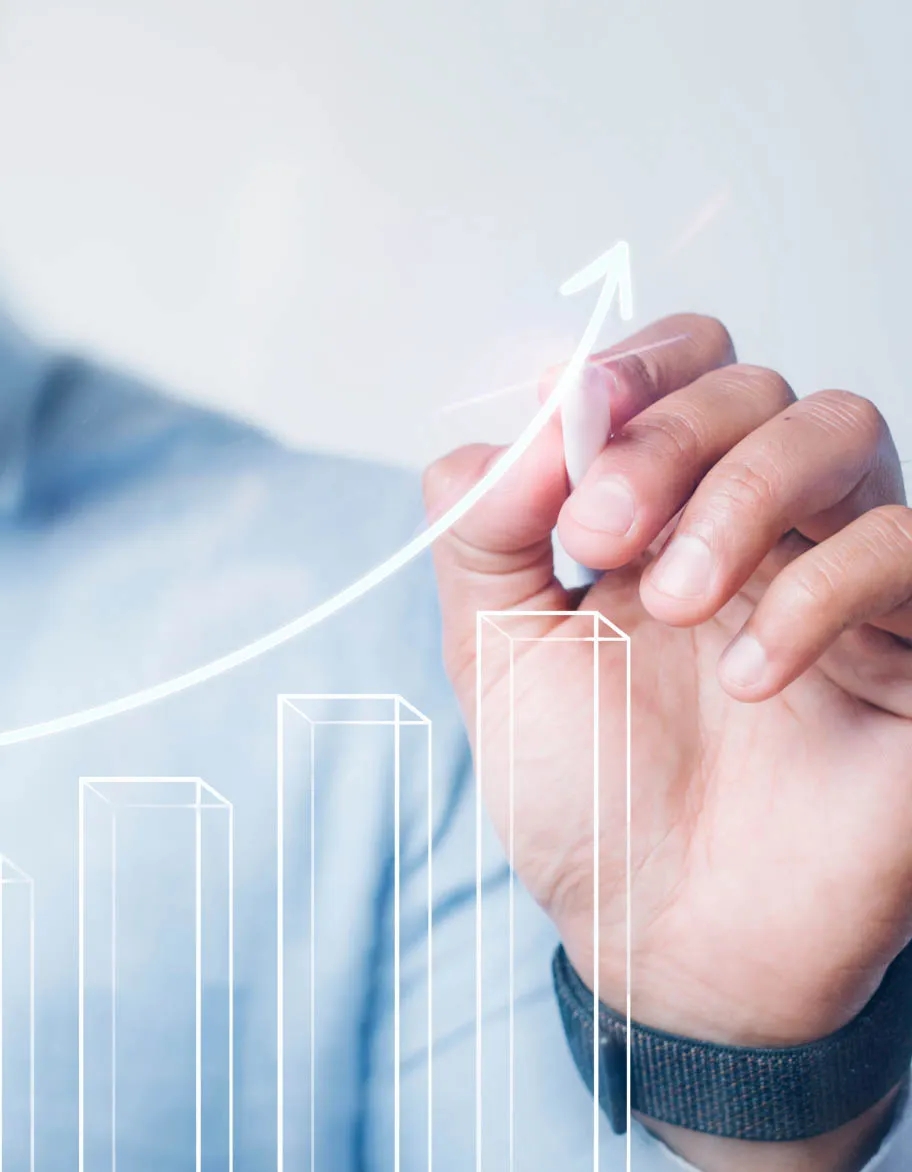 Why you may need it
Optimize your processes and achieve quality excellence
Establish a strong foundation for success and sustainable growth in your industry by implementing the ISO 9001 standard. Use our ISO 9001 consultancy services to better understand customer needs, deliver consistent quality, and enhance customer satisfaction.
Drive continuous improvement
ISO 9001 provides a framework for continuous quality improvement, enabling you to identify areas for improvement and optimize your processes for better efficiency and effectiveness.
Enhance operational performance
By implementing ISO 9001, you introduce robust quality management practices that streamline operations, reduce waste, and enhance overall organizational performance.
Motivate employees
Compliance with the ISO 9001 standard, ensures that your organization has clear work processes in place, leading to increased employee motivation and engagement.
Boost competitive advantage
ISO 9001 certification shows your dedication to quality and efficient business operations, giving you a competitive edge over your competitors and boosting your credibility.
We can help
Prepare for the ISO 9001 certification process
Ensure a smooth journey towards ISO 9001 certification. Our team of highly skilled ISO consultants will navigate you through the preparation process all the way to certification, ensuring your organization's compliance with all standard requirements.
Our experts conduct a thorough analysis of your existing quality management practices, detecting issues and providing recommendations to meet ISO 9001 requirements.
We help you implement the requirements outlined in the ISO 9001 standard, assisting you in developing and documenting robust quality management processes, policies, procedures, work instructions, and performance metrics.
We provide training sessions and workshops to enhance your employees' understanding of ISO 9001 principles and their role in maintaining and improving the quality management system.
To better prepare for the external certification audit, our ISO advisors conduct internal mock audits to assess compliance, identify non-conformities, and take corrective actions to address any identified issues.
After certification, we can continue to support you in maintaining and improving your quality management system, providing ongoing guidance on monitoring, measurement, and process enhancement.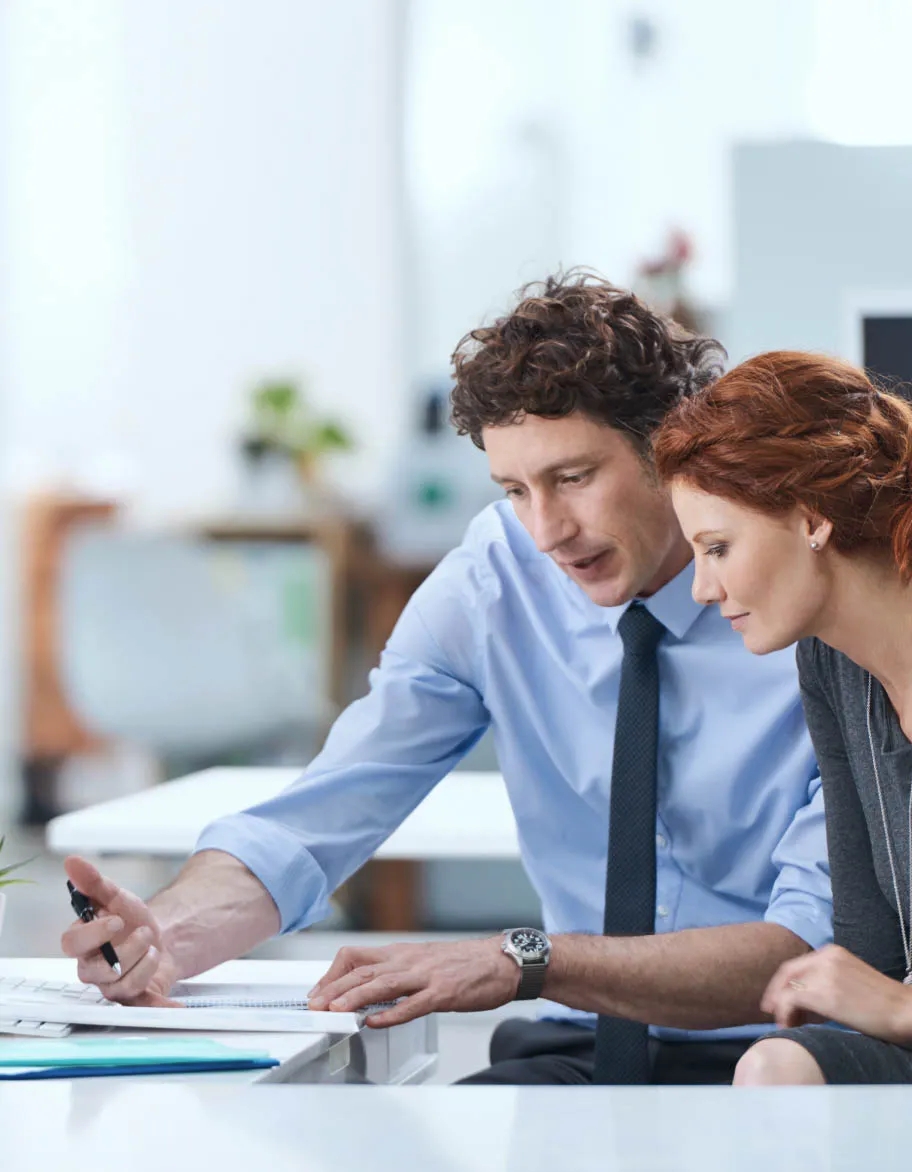 Workflow
The path to ISO 9001 certification
Our six-step workflow is specifically designed to help you establish and maintain a quality management system that complies with the ISO 9001 standard and covers all the necessary steps to successfully pass the external audit and achieve certification.
Initial meeting

The first step is to schedule a meeting with your team. During this meeting, our ISO consultant will gather information about your business processes, current quality management practices, and determine the best approach for ISO 9001 certification.

Signing mutual NDA

To make sure project and business information is safe, we create and sign a non-disclosure agreement (NDA), that ensures that all the information is protected during and after our engagement.

Defining requirements

Our ISO consultant works closely with your team to define all the requirements and the precise scope of work. This step ensures that everyone is on the same page and processes are aligneds with ISO 9001 requirements.

Signing contract

Once the requirements and scope are defined, we proceed with signing a contract. From this point onward, we work together to make sure that you meet all the requirements needed to achieve ISO 9001 certification.

Introducing best practices

With the contract in place, our ISO consultants will move forward with helping you introduce best practices and implement a quality management system (QMS) based on ISO 9001 requirements.

Ensuring ISO 9001 compliance

With all the improvements done and ISO 9001 criteria fulfilled, we perform end-to-end internal mockup audits to ensure you meet all the requirements and are ready for the final external audit.
Why choose us
Get unparalleled support
Discover the advantages of collaborating with us. Although we don't provide accredited ISO certifications, we are here to help you prepare and get through the official certification process while optimizing your costs.
Professional ISO advisors
Benefit from the knowledge and experience of our professional ISO advisors, who will guide you every step of the way.
Client-focused approach
We understand that every organization is unique. Our client-focused approach ensures that our solutions are customized to your specific requirements.
Continuous success
We offer you to join a community of successful organizations that have achieved ISO certification with our support.
In-depth knowledge
Tap into our extensive knowledge of ISO standards to implement effective management systems that drive excellence.
Easy to reach
We prioritize open and accessible communication channels to address your questions and provide timely support.
Ongoing support
We stand by your side throughout the certification process and provide support afterward to continue improving processes and maintaining certification.