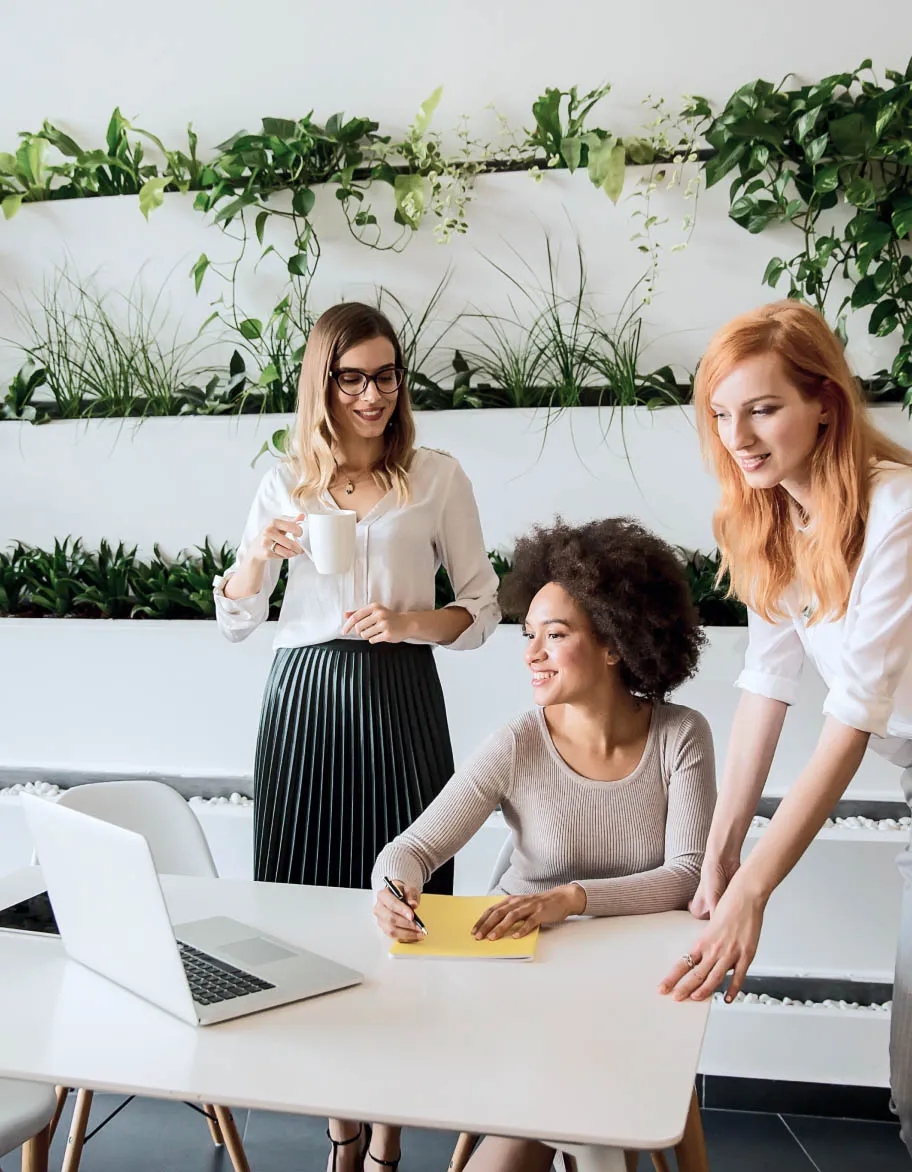 ISO 14001
Environmental Management
The ISO 14001 standard provides a framework for establishing and maintaining an effective environmental management system (EMS). It sets out the criteria for identifying environmental aspects, managing impacts, and continuously improving environmental performance.
ISO 14001 compliance
A more effective way to manage your environmental responsibilities
Show your commitment to environmental responsibility by following ISO 14001 guidelines and obtaining certification. Use our ISO 14001 consultancy services to establish a systematic approach to managing environmental aspects, such as pollution prevention, resource efficiency, and waste management.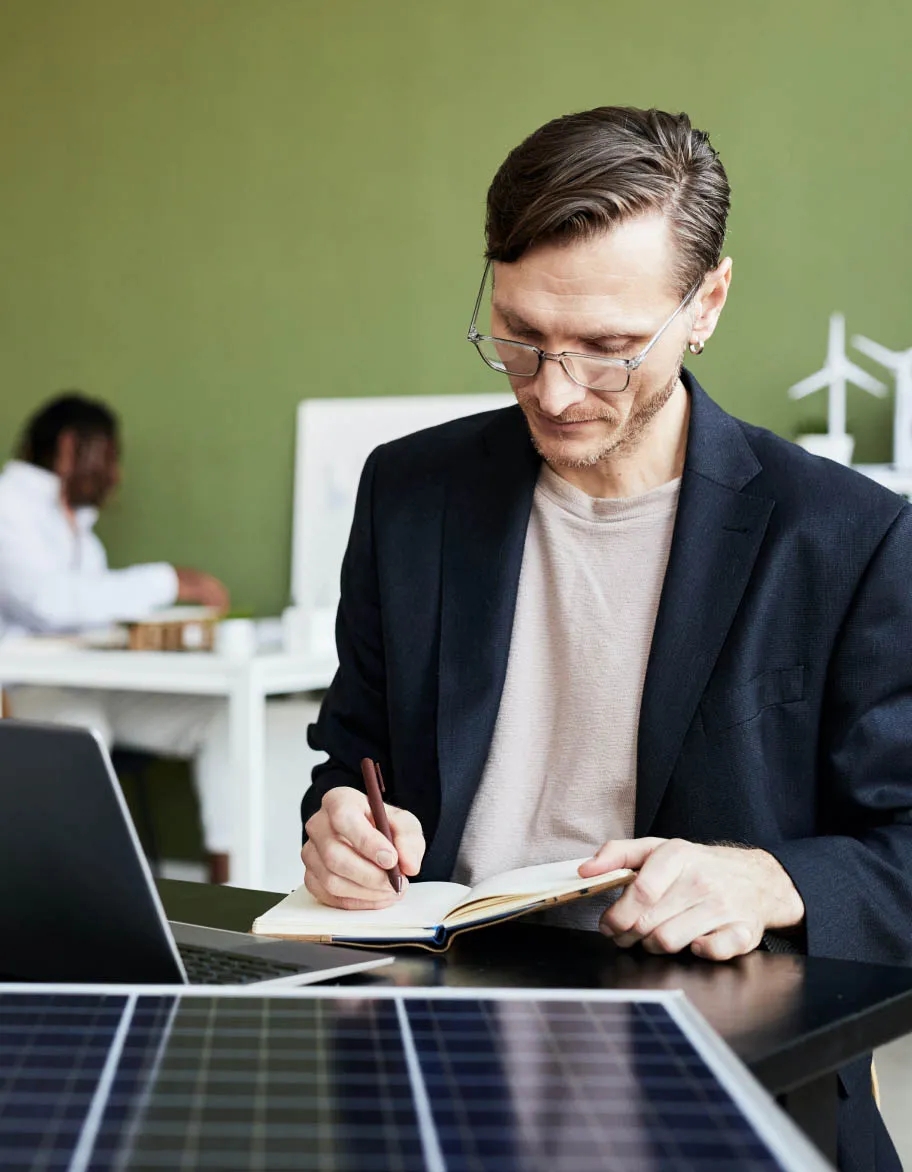 Why you may need it
Improve environmental performance
ISO 14001 compliance is essential to setting up a robust environmental management system that follows the best practices in terms of environmental responsibility, risk management, and efficient use of resources.
Ensure environmental responsibility
Use our ISO 14001 advisory services to develop and implement an effective environmental management system. Our ISO experts can help you identify, monitor, and better manage your organization's environmental impact.
Improve risk management
Following ISO 14001 guidelines allows you to proactively manage environmental risks. Our experienced ISO consultants will conduct comprehensive risk assessments to identify potential risks and suggest ways to mitigate them.
Optimize resource usage
ISO 14001 compliance facilitates resource efficiency by encouraging you to identify opportunities for improved resource management. We can evaluate your resource usage and help you implement strategies to reduce waste and optimize processes.
Achieve legal compliance
Demonstrate your compliance with environmental regulations by achieving ISO 14001 certification. We can help you set up efficient processes that will enable you to mitigate legal risks and build a strong foundation for sustainable operations.
We can help
Support you throughout ISO 14001 certification
Our experienced team of ISO consultants and auditors can provide you with the support you need to successfully navigate the ISO 14001 certification journey. We offer a range of services designed to ensure a comprehensive and effective implementation process.
We perform a thorough evaluation of your current environmental management practices, systems, and processes. This allows us to identify gaps and areas for improvement necessary to meet ISO 14001 requirements.
Our ISO advisors guide you through the practical implementation of ISO 14001 requirements. We assist in the development and implementation of necessary documentation, such as policies, procedures, and operational controls.
We offer ISO training to ensure that your employees are equipped with the knowledge and skills required to support the implementation of ISO 14001 effectively, covering the principles, requirements, and documentation.
Our ISO auditors simulate an audit scenario, examining your environmental management system against ISO 14001 requirements. We then provide a detailed report with actionable recommendations to ensure ISO 14001 compliance.
ISO 14001 certification is not a one-time event. Our advisors provide ongoing support to ensure that your organization maintains compliance with the standard even after certification. We offer regular check-ins, performance evaluations, and assistance with internal audits.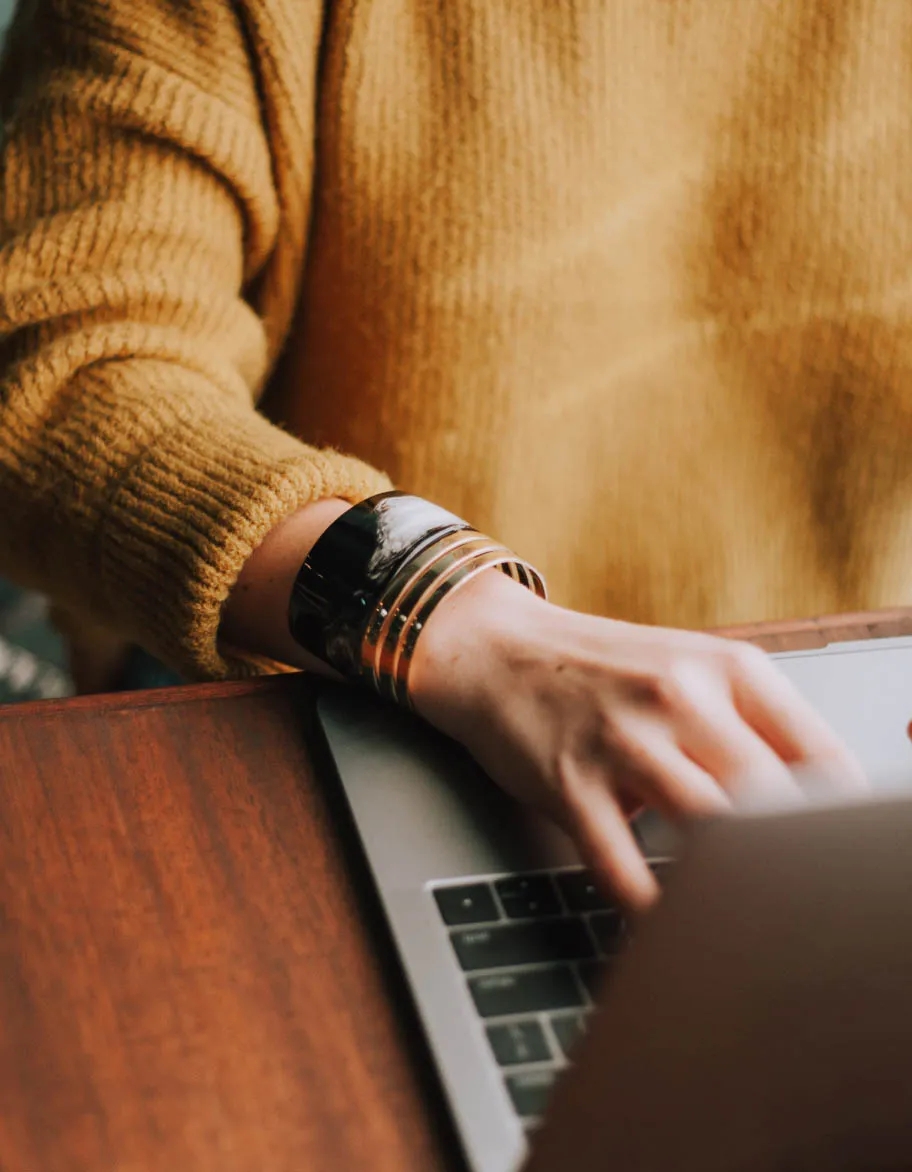 Workflow
Ensuring a smooth and effective collaboration
Our workflow is tailored to meet the specific needs of your organization. The main objective covered by all the steps is to establish and maintain an effective environmental management system that complies with ISO 14001 requirements and is ready for certification.
Initial meeting

The first step is to schedule a meeting between our ISO consultant and your team. We use this opportunity to gather information about your current environmental management system and discuss the ISO 14001 standard.

Signing mutual NDA

The next step is to sign a mutual non-disclosure agreement (NDA). With this agreement both parties can rest assured that any sensitive information shared during the duration of the engagement and certification process will be protected.

Defining requirements

Together with your team, we define the requirements for ISO 14001 certification. At this stage, we assess your organization's current environmental management system, set targets, and discuss ways to align your existing processes with the ISO 14001 standard.

Signing contract

Once we define and agree on the requirements, we sign a contract. The contract outlines the scope of work, timelines, deliverables, and any other relevant terms and conditions that apply when providing our ISO 14001 consultancy services.

Introducing best practices

Our ISO consultants assist you implementing an environmental management system (EMS) based on ISO 14001 requirements. We can help you meet legal requirements, establish clear policies and procedures, and perform employee training.

Ensuring ISO 14001 compliance

The final step focuses on ensuring compliance with ISO 14001 requirements. Our ISO experts review your organization's environmental management system by performing an internal audit to identify any gaps and help you resolve any issues.
Why choose us
Get unparalleled support
Although we don't provide accredited ISO certification ourselves, we are here to help you find the right standard, to support you through initial assessment, and to help you maximize the benefits ISO certification will bring.
Professional ISO advisors
Whether you're looking to get certified or simply improve your organization's management systems, our experienced team will take care of it.
Client-focused approach
Every client is different which is why we make sure we understand your goals, needs and priorities to help you find the right ISO standard.
Continuous success
We have worked with companies across various industries and have successfully guided and supported them through their ISO journey from start to finish.
In-depth knowledge
We offer everything you need to get ISO certified, including training, internal audits, and consultation services.
Easy to reach
Whether you need some guidance, have a question, or want to share a success story—we're always here for you and available for a chat.
Ongoing support
We'll be there to support you every step of the way—from finding the right ISO standard for your business to assessment and beyond.